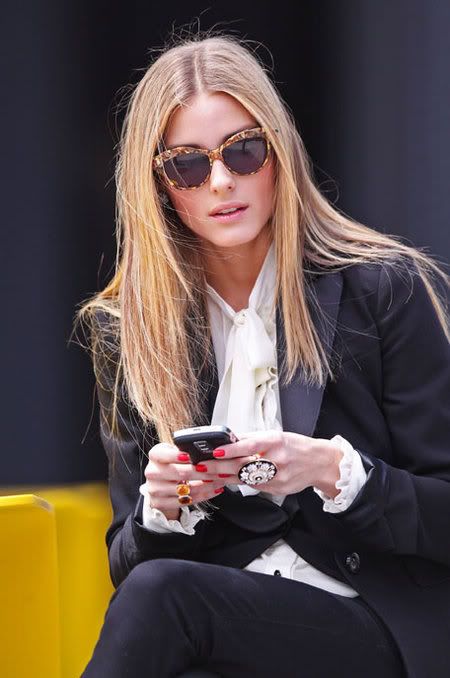 She's absolutely perfect and amazing every time.
I realized some time ago that she never gives up with her Red Nails Color.
By chance, I stumbled upon an article in Grazia magazine - where she shared with readers the items in her makeup bag.One of the items was Essie's nail polish in Lollipop.
I looked up a swatch of Lollipop, and it matches the colour of Olivia's nails in the picture!
Totally love it, I'm really into it…
If you liked this post, please support my blog! Click "Seguir" on the sidebar to the right and become a follower.
Miss Étolies.